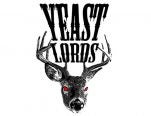 Yeast Lords (it's hard to explain):
The lab is recruiting a junior specialist and/or graduate students for work on two main projects:
The role of septins in regulating autophagy in response to cell stresses, focusing on neurodegenerative disease.
The anaphase pathways the ensure genome integrity, with a focus on nucleophagy, nuclear organization and micronuclei formation.
Sriharish Bellamkonda: Sri is now the longest standing current member of the Kaplan Lab. Sri started is a BMB major who has also taking on getting a minor in computer science. Sri started off as a freshman in the lab where he focused on developing image analysis for our autophagy work and went on to develop some AI approaches. Much of his time with us was "remote" due to the pandemic, but Sri maintained his interest and dedication to his projects. His final chapter in the lab has him focused (finally) on bench work and addressing how septin function impacts the ability of cells to respond to the neurotoxic protein, alpha-synuclein. Sri plans to graduate this fall and present his work! Stay tuned!
Summer/Fall 2022: Welcome new Kaplan Lab Family members!! 
This summer we were lucky to recruit an eager to team of undergraduate researchers.
Alex Diaz: Alex is a BMB major who joined the lab this summer as part of the MARC program. Alex has focused on a genetic analysis of alpha-synuclein toxicity in cells aimed at better understanding the role of autophagy in protecting cells from neurodegenerative disease.
Sejal Sripadanna: Sejal is also a BMB major. She has teamed up with Alex to develop genetic assays to measure cellular toxicity from expression of alpha-synuclein. Sejal hopes to address how DNA replication stress, genome stability and alpha synuclein toxicity pathways intersect.
Trina Lim: Trina is a biological sciences major who has become our resident microscopy expert (along with her research partner, Joy Yang). She has focused on the cellular structures that form in response to alpha synuclein expression both in wild type cells as well as in mutants that affect cellular toxicity. Stay tuned for her beautiful images.
Joy Yang: Joy is a BMB major and joined the imaging team (with Trina) to help develop approaches to image cellular structures that change during the progression of cell toxicity induced by alpha synuclein.